We believe that people, process and our planet matter. We aim to curate beautiful, high-quality clothing that is sustainable and responsible.
what does sustainability mean
The word 'sustainable' is used a lot, and can mean different things to different people.  To us it means that we reduce our environmental impact while treating employees fairly and respectfully, and we do all of this in the most transparent way possible.
our packaging
All boxes, mailers, bags, and tissue paper are 100% recycled and recyclable.  We do not use plastic to mail clothing, instead we use FSC certified tissue Vela bags.  Vela bags are recyclable, durable and naturally biodegradable.  Our hope is that customers will properly recycle these materials at the end of their life to keep them out of landfills.
Our Materials
Currently, we aim for 60% of our materials to be made from natural fibers, maintain organic and sustainable certifications, and/ or be recycled.  Product that does not fall within these three categories are made from other low-impact environmental endeavors like the use of deadstock material, small batch production, local production, and/or artisan-made.  Each product will list its most critical sustainable features on its product page.  As we continue to grow and evolve, we'll seek to further reduce our environmental impact, provide more transparency, and support our workers in the best way possible. 

Social Responsibility
We believe in carrying products that are ethically made and socially responsible. We support fair labor practices and push for factory certifications like the SA8000 that certify humane and safe working conditions.  We further endeavor to support female-led companies, diverse work environments, artisanal products and local production to help resident communities.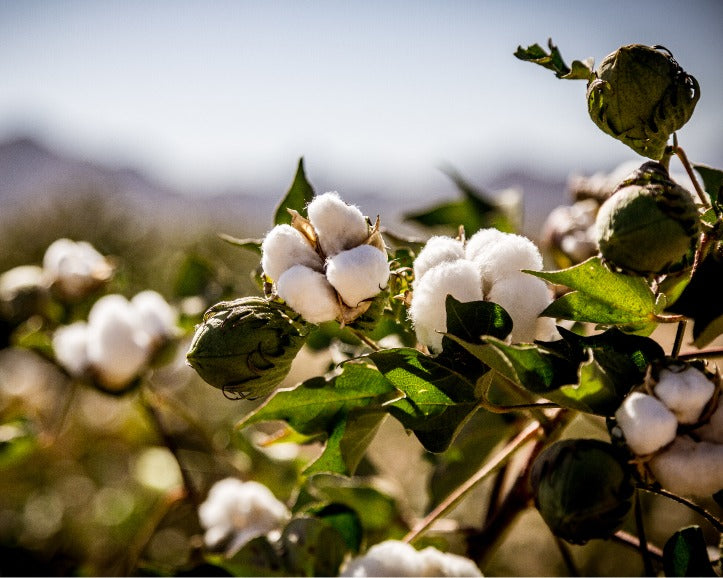 Organic Fabrics, Natural Fibers, & Fabric Certifications
Organic products are manufactured in accordance with agricultural guidelines that prohibit the use of synthetic pesticides, fertilizers, and genetically modified plants. Organic farming requires healthy soil to protect the ecosystem and workers. In addition to the 'organic' label, there are more stringent certifications like The Global Organic Textile Standard (GOTS), OEKO-TEX certification, and the Better Cotton Initiative (BCI). We seek to work with these materials most of all.
Natural Fibers are raw materials harvested directly from an animal, vegetable or mineral.  They are great for regulating body temperature and monitoring perspiration. Natural fibers work in multitude of climates making them very versatile.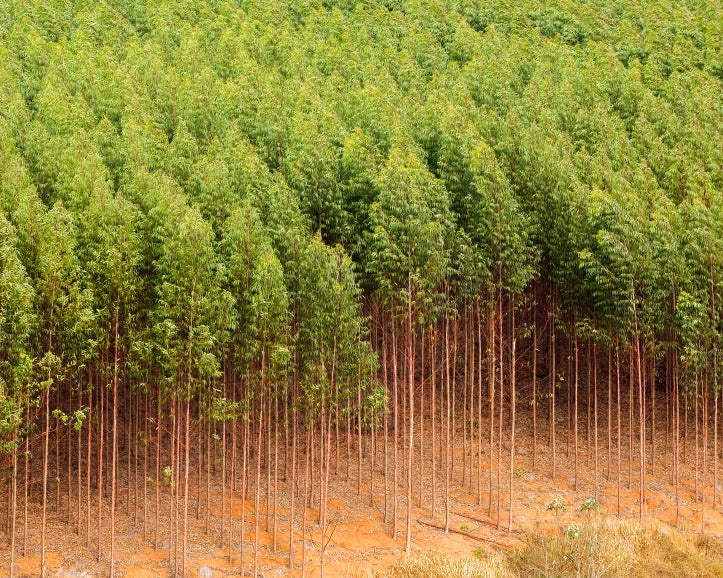 Semi-synthetic Fibers
Semi-synthetic fibers are made from natural raw materials
like cellulose.  Cupro, Modal, Lyocell, Rayon, and Tencel, for example, are cellulose regenerated fibers.  Cupro fabric is made from cotton waste and fully biodegradable.  Rayon comes from wood pulp, Bamboo Viscose from bamboo grass, Modal from beech trees, and Seacell from seaweed.  While these fabrics are much better than most, they are not as sustainable as recycled cotton or organic linen.
Recycled Material
Some of our products are made from recycled materials like
recycled polyester, nylon, wool and cotton.  Recycled fabrics help to conserve energy and natural resources that would otherwise be required to take a product from a raw material to its final stage.  Since the lifecycle is cut short, this also reduces pollution. And, most important, recycling prevent textiles and other waste ending up in landfills.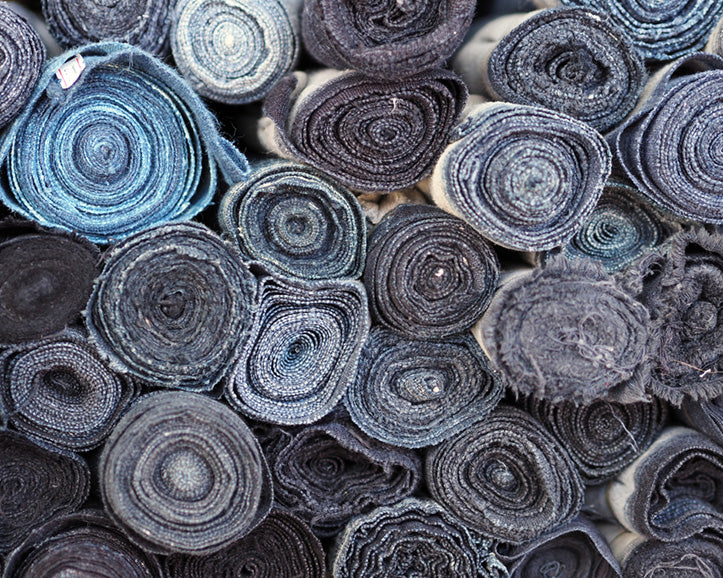 Deadstock Material
Deadstock material is leftover, unused fabric from larger companies who overestimated their needs. It can also refer to scraps discarded on the factory floor after being cut.  In order to prevent this material from ending up in a landfill, smaller brands buy the fabric and sew it into new product.  This is a win/ win solution for large companies, small brands and and the planet. 
Small Batch Production
Small batch production is a step towards conscious consumerism, which results in a positive social, environmental and/ or economic impact for all.  Many 'slow' fashion brands specialize in small batch production for the following benefits: to control inventory levels, reduce on-sale merchandise, create higher quality garments (that are intended for long-term wear), and to manage the manufacturing process and their raw materials appropriately.  'Slow' fashion and small batch production cut down on waste and reduce a company's carbon footprint.
Local Production
When a company opts for local production they are manufacturing the product in the same place that they are making it and/or selling the product.  For example, if the fabric is made, cut and sewn in India, this constitutes as local production.  But, if the fabric was dyed in India and shipped to Mexico for garment construction, this would use a lot of resources and not be considered local production. Garments made and sold locally can also be considered local production bc there are less shipping and transportation resources used.  Local production supports the surrounding community by providing jobs and an influx of revenue hopefully followed by a push towards stable, healthy working conditions. 
Artisan Made
Artisan made products are crafted by a skilled worker or tradesperson often using age-old practices passed down through communities and/or families.  Artisan products can be handmade or crafted using manual processes like hand-dying and printing.  Buying artisan made products supports slow fashion, preserves tradition, and puts jobs and revenue into local communities.