Beyond Brilliance: Jewel Tones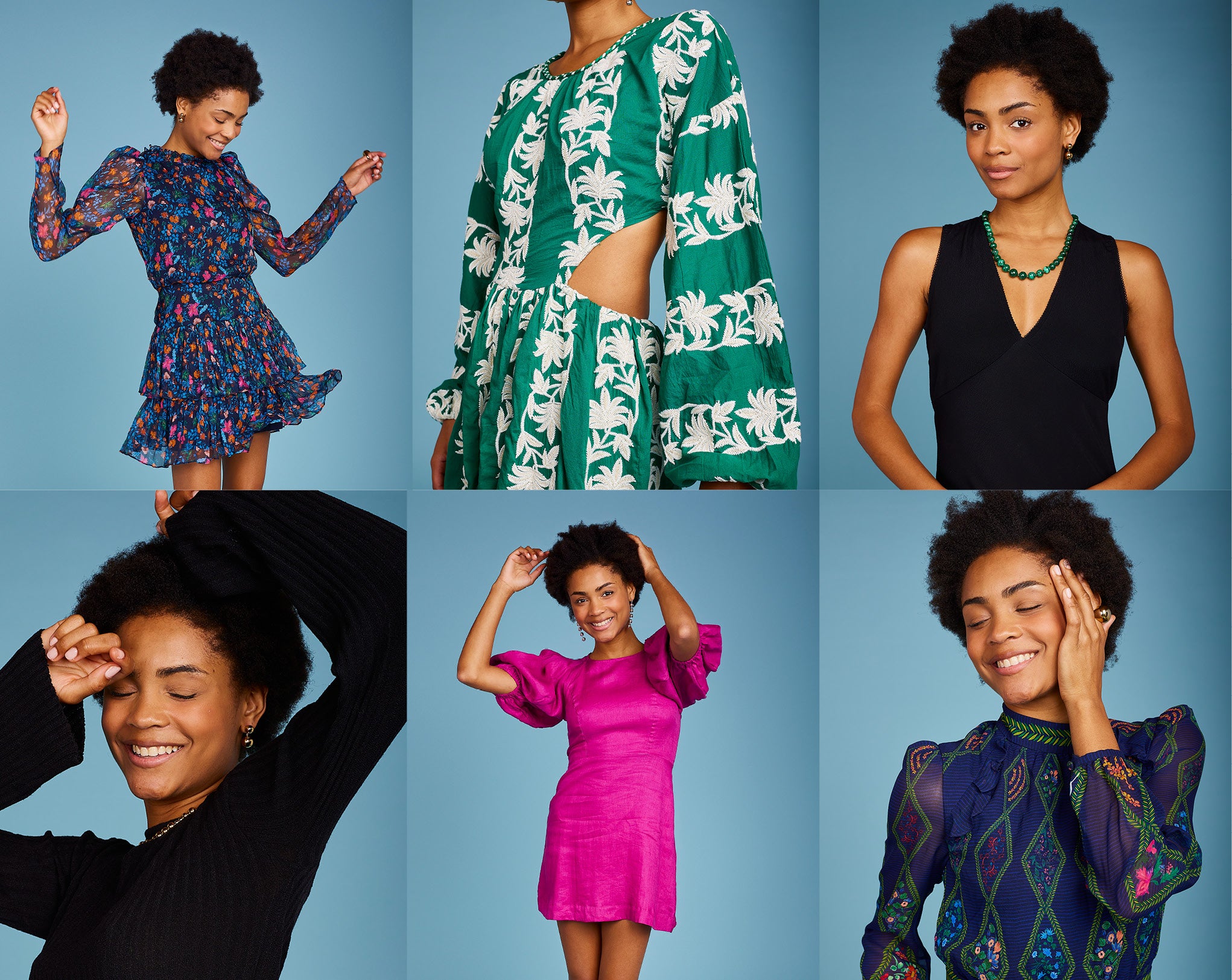 A Magenta Mini
Make a statement this autumn in the airy, European magenta pink linen.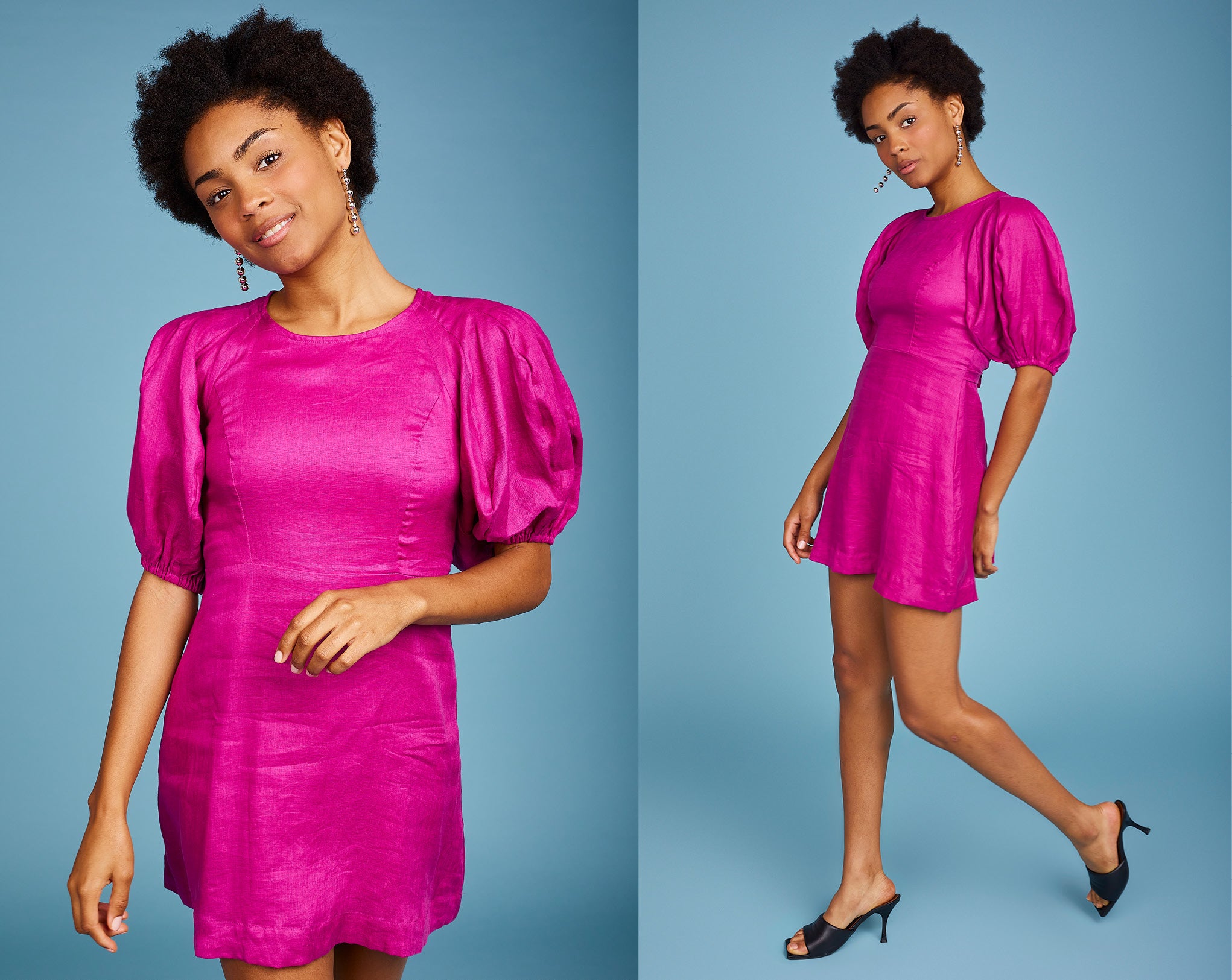 All Onyx
Onyx is a strikingly beautiful gemstone known for its deep black color and exquisite veined patterns which adds a touch of elegance to any look.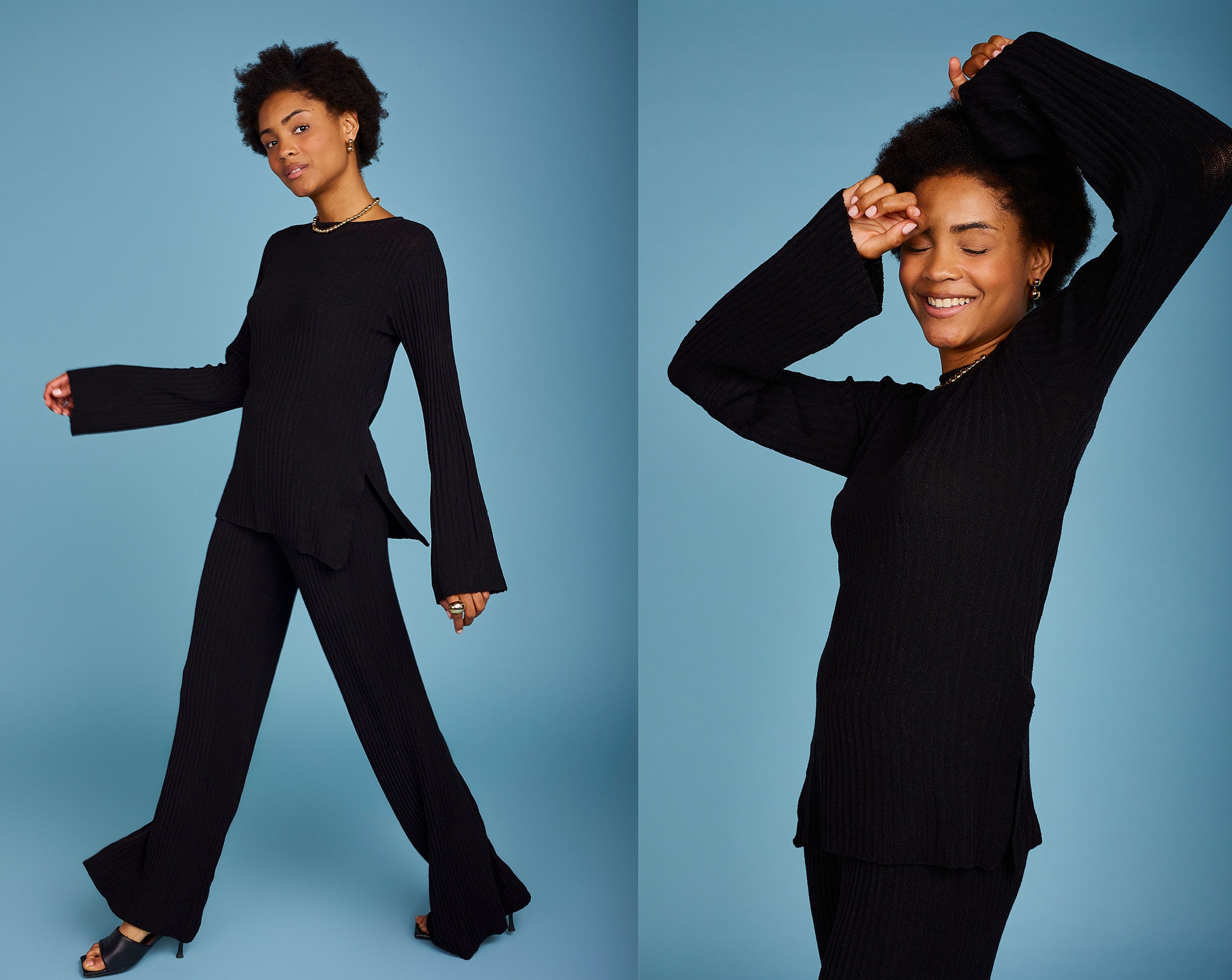 Jade Green Detailing
Combining embroidery with strategically placed cutouts creates the ideal fusion of sophistication and allure in this piece.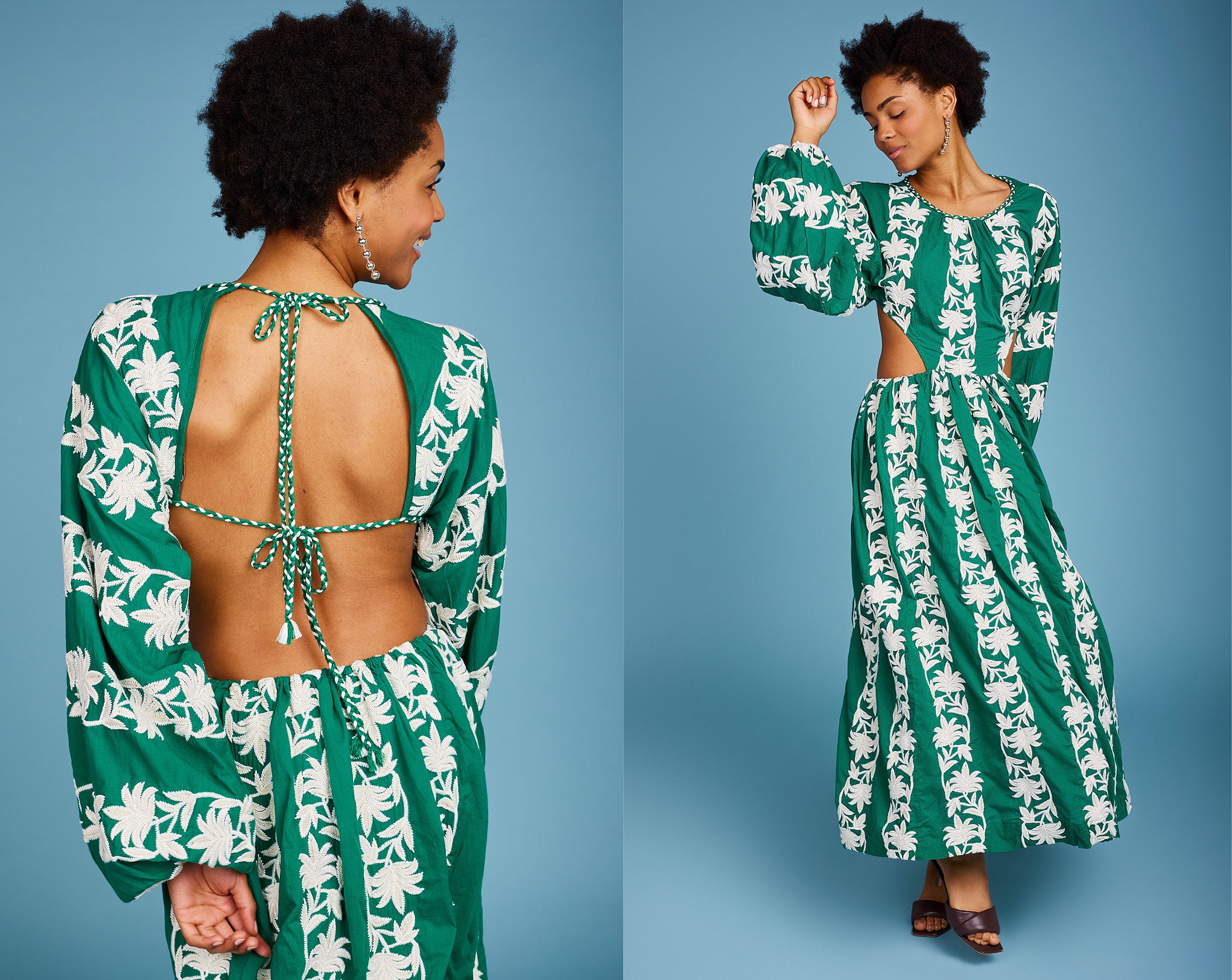 Geometric Jewels
Embrace feminine elegance, vivid colors, and the essence of wearable joy in this dress.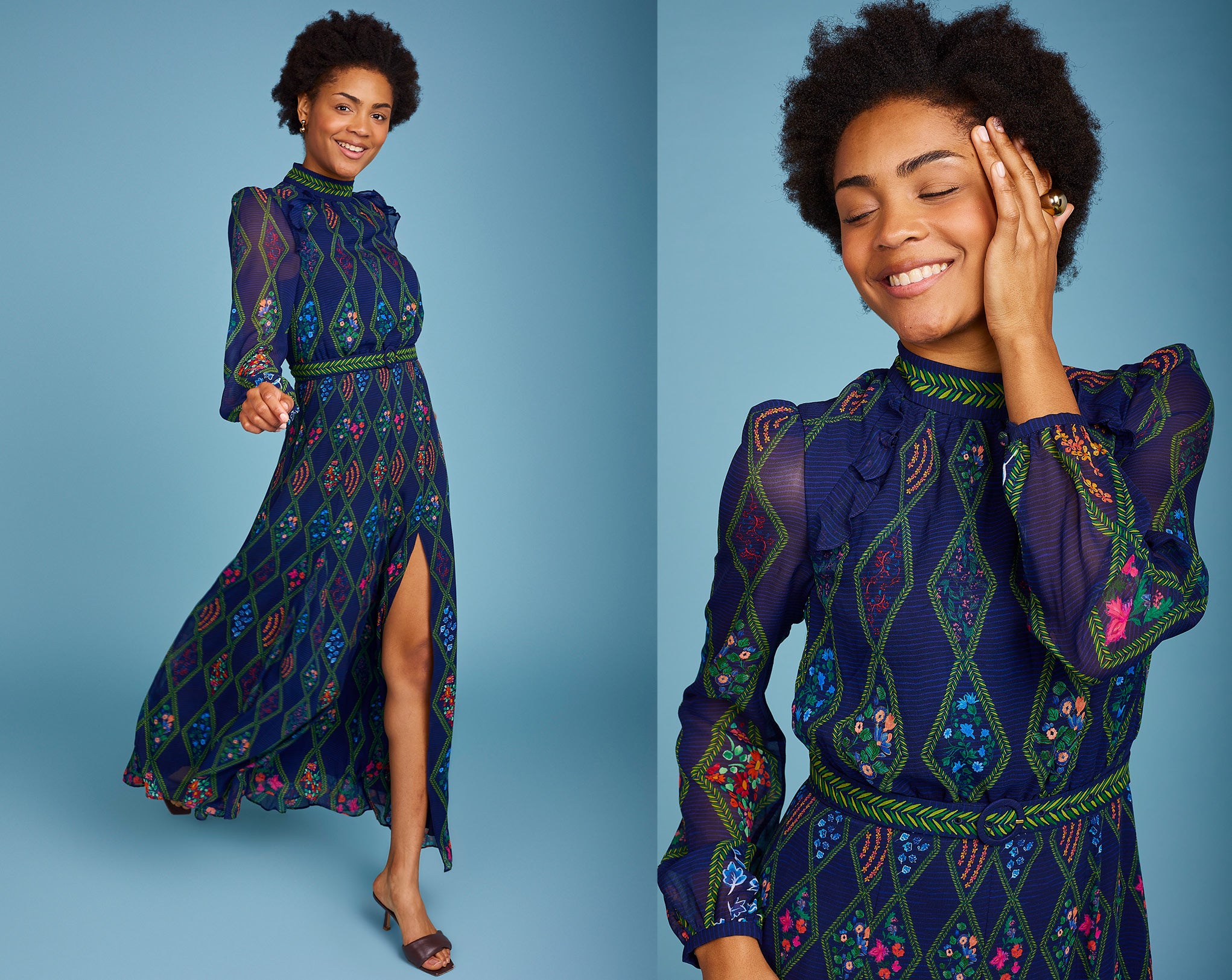 Pops of Color
Infuse a burst of jewel-toned flair into an all-black ensemble for an intriguing twist.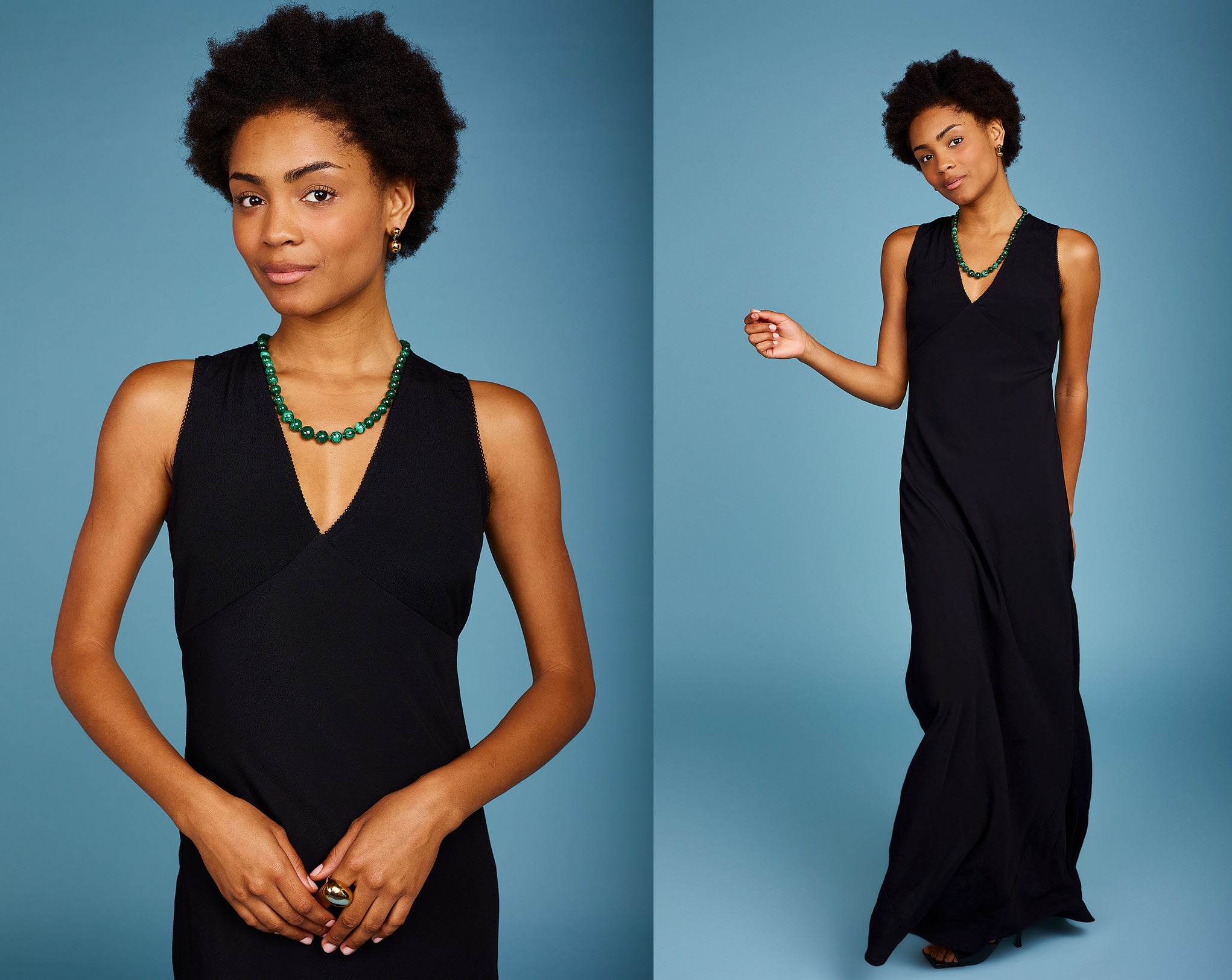 Gorgeous Jewel-Tone Florals: Nature's Palette
With the perfect balance of elevated lines, gentle ruffles, and richly dyed abstract floral printed silk chiffon, the Ava-B Dress is a must this season.